OneEastide - The Eastside's Recovery Hub
OneEastside is a response to the COVID-19 pandemic. OneRedmond formed OneEastside to create bigger partnerships on the road to recovery. OneEastside actively connects King County Chambers and Cities to help them collectively maximize resources and align priorities.
East King County regional efforts have included the Eastside Recovery Hub portal and Financial Webinar Series which has become a robust nexus for information and resources that is used by cities and chambers across the state and beyond.
Community Initiatives
As our economy recovers from COVID-19, our mission with OneEastside is to unify East King County in coordinated action to sustain and grow our economy. Affordable housing, transportation, education, and economic development are four immediate areas of concern. Only through a united voice speaking for local Business, Government, Education, and the Community can we persuade decision-makers to address these needs.
If you are interested in learning more about OneEastside, please email info@oneeastside.org.
The Washington State Department of Health has created free posters and resources in multiple languages for small business that have less than 500 employees free via the
online portal
.
WA Notify Posters encourage employees and customers to enable WA Notify on their smartphones. With WA Notify, people can be alerted if they have been exposed to COVID-19. These colored posters come in packages of 5 and are available in 8.5"x11", 11"x17" & 25"x36" size options.
Get Tested WA Posters direct employees and customers to get tested for COVID-19 if they are feeling sick. These colored posters come in packages of five and are available in 8.5"x11" & 11"x17" size options, packs of five posters each.
By using the signage and graphics
available for you
to post and share in your office or store you can help stop the spread of COVID-19 and protect your employees and your community.
Qualifying businesses will need to self-register for the
online portal
to order items, all at no cost to the organization. This portal is only for registered businesses in Washington State.
City of Mercer Island Vaccination Info
The City of Mercer Island has created a COVID-19 vaccination update page detailing the stages of the vaccination process in Washington State. They will keep this updated with information about who is eligible for vaccinations and how to get one. Please visit this page regularly.
October 2021 New Vaccine Verification Mandate
Help is provided for businesses to get the most up to date information regarding King County's new vaccine verification mandate
The King County Vaccine Verification Toolkit for Businesses was created to help organizations implement the new verification policy in daily operations. The toolkit was drafted by Seattle Metro Chamber in partnership with King County and includes:
Key details about the order
Accepted proofs of vaccination and testing
Signage
Scenarios and training resources
This resource is available in English right now; Seattle Metro is working on translating it into 21 other languages to post as soon as possible.
Additionally, Seattle Metro is updating the FAQs section of KC Vax Verified this week. Stay tuned to  
https://www.kcvaxverified.com/faq
for more answers to questions about the requirement.
We'd like to know what hurdles your business is running into regarding this new mandate. Email us! info@mercerislandchamberofcommerce.org
Support Mercer Island Businesses Here!
MInext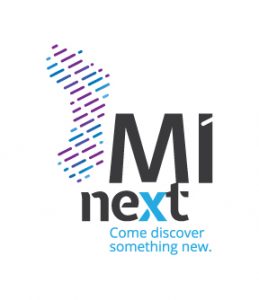 is a new marketing and outreach campaign designed to bring Mercer Island business through the COVID-19 pandemic and strengthen connections between small businesses and Mercer Island residents. What will be your next meal? Your next workout? Your next financial planning session? MInext invites Islanders to discover their next Mercer Island experience while supporting the local businesses that make the Island a great place to live, play, and shop.
The campaign centers on the stories behind the businesses – who the people are, what brought them to the Island, and how their business contributes to the Island's outstanding quality of life. As the COVID-19 pandemic continues to test the strength and resiliency of the community, MInext encourages Islanders to look inward, learn more about the businesses in their own backyard, and give them a boost during this difficult time.
MInext is coordinated by the City of Mercer Island and the Mercer Island Chamber of Commerce in partnership with local consultants L+B Design and Suzanne Zahr. The campaign is funded by the Port of Seattle Economic Development Partnership grant program and the King County Coronavirus Relief Fund Economic Development for Cities program. Through this funding, businesses can participate at no cost to them.
City of Mercer Island Coronavirus Response Website

Please visit the city's website, Let's Talk website regularly to understand how the city is operating and what they are doing to keep our community and businesses informed.