The CDC guidance has changed to state that fully vaccinated people no longer need to wear a mask or physically distance in any setting, except where required by federal, state, local, tribal, or territorial laws, rules, and regulations, including local business and workplace guidance.
Gov. Jay Inslee today announced that the state is moving toward a statewide June 30 reopening date and that all counties in Washington will move to Phase 3 of the Healthy WA: Roadmap to Recovery reopening plan effective May 18 until June 30.
April 28, 2021: OneEastide - The Eastside's Recovery Hub
OneEastside is a response to the COVID-19 pandemic. OneRedmond formed OneEastside to create bigger partnerships on the road to recovery. OneEastside actively connects King County Chambers and Cities to help them collectively maximize resources and align priorities.
East King County regional efforts have included the Eastside Recovery Hub portal and Financial Webinar Series which has become a robust nexus for information and resources that is used by cities and chambers across the state and beyond.
Community Initiatives
As our economy recovers from COVID-19, our mission with OneEastside is to unify East King County in coordinated action to sustain and grow our economy. Affordable housing, transportation, education, and economic development are four immediate areas of concern. Only through a united voice speaking for local Business, Government, Education, and the Community can we persuade decision-makers to address these needs.
If you are interested in learning more about OneEastside, please email info@oneeastside.org.
The CDC unveiled new cloth mask guidelines to follow during the pandemic, including for those fully vaccinated. They detailed activities that fully vaccinated people can safely resume, including attending small outdoor gatherings without the need to wear a mask.
The Restaurant Revitalization Fund (RRF) provides emergency assistance for eligible restaurants, bars, and other qualifying businesses impacted by COVID-19. The Fund features $28.6 billion for restaurants with 20 or fewer locations and will be administered by the U.S. Small Business Administration (SBA).
Important: Registration for the RRF application portal will begin on Friday, April 30, 2021, at 6am PDT. Applications will open on Monday, May 3, 2021, at 9am PDT. Register online via the application portal at https://restaurants.sba.gov/ or through an SBA Point-of-Sale Restaurant Partner (currently Square or Toast with more to be announced soon by the SBA). Learn more from the National Restaurant Association's FAQs factsheet: https://restaurant.org/downloads/pdfs/business/faq_revitalization_grants
All Washington State residents 16 years or older are able to received the COVID-19 vaccine
To find a location to plan your vaccine please visit https://www.doh.wa.gov/Emergencies/COVID19/vaccine
January 21, 2021: City of MI Vaccination Stage Info
The City of Mercer Island has created a COVID-19 vaccination update page detailing the stages of the vaccination process in Washington State. They will keep this updated with information about who is eligible for vaccinations and how to get one. Please visit this page regularly.
January 19, 2021: PPP Loans Now Open to All

Starting today, January 19th, the PPP loan is now open to all through lenders accepting applications. This is part of Round 2 of the $284 billion in funds going to small businesses and some non-profits. Below is more information and links to learn more. Please work with your bank to apply.
Key PPP updates include:
PPP borrowers can set their PPP loan's covered period to be any length between 8 and 24 weeks to best meet their business needs;
PPP loans will cover additional expenses, including operations expenditures, property damage costs, supplier costs, and worker protection expenditures;
The Program's eligibility is expanded to include 501(c)(6)s, housing cooperatives, direct marketing organizations, among other types of organizations;
The PPP provides greater flexibility for seasonal employees;
Certain existing PPP borrowers can request to modify their First Draw PPP Loan amount; and
Certain existing PPP borrowers are now eligible to apply for a Second Draw PPP Loan.
A borrower is generally eligible for a Second Draw PPP Loan if the borrower:
Previously received a First Draw PPP Loan and will or has used the full amount only for authorized uses;
Has no more than 300 employees; and
Can demonstrate at least a 25% reduction in gross receipts between comparable quarters in 2019 and 2020.
The new guidance released includes:
Support Mercer Island Businesses Here!
MInext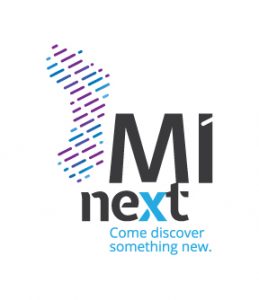 is a new marketing and outreach campaign designed to bring Mercer Island business through the COVID-19 pandemic and strengthen connections between small businesses and Mercer Island residents. What will be your next meal? Your next workout? Your next financial planning session? MInext invites Islanders to discover their next Mercer Island experience while supporting the local businesses that make the Island a great place to live, play, and shop.
The campaign centers on the stories behind the businesses – who the people are, what brought them to the Island, and how their business contributes to the Island's outstanding quality of life. As the COVID-19 pandemic continues to test the strength and resiliency of the community, MInext encourages Islanders to look inward, learn more about the businesses in their own backyard, and give them a boost during this difficult time.
MInext is coordinated by the City of Mercer Island and the Mercer Island Chamber of Commerce in partnership with local consultants L+B Design and Suzanne Zahr. The campaign is funded by the Port of Seattle Economic Development Partnership grant program and the King County Coronavirus Relief Fund Economic Development for Cities program. Through this funding, businesses can participate at no cost to them.
City of Mercer Island Coronavirus Response Website

Please visit the city's website, Let's Talk website regularly to understand how the city is operating and what they are doing to keep our community and businesses informed.