Support Mercer Island Businesses Here!
MInext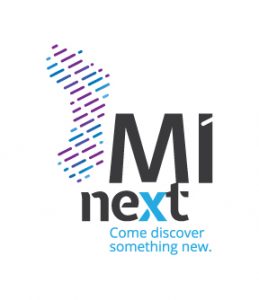 is a new marketing and outreach campaign designed to bring Mercer Island business through the COVID-19 pandemic and strengthen connections between small businesses and Mercer Island residents. What will be your next meal? Your next workout? Your next financial planning session? MInext invites Islanders to discover their next Mercer Island experience while supporting the local businesses that make the Island a great place to live, play, and shop.
The campaign centers on the stories behind the businesses – who the people are, what brought them to the Island, and how their business contributes to the Island's outstanding quality of life. As the COVID-19 pandemic continues to test the strength and resiliency of the community, MInext encourages Islanders to look inward, learn more about the businesses in their own backyard, and give them a boost during this difficult time.
MInext is coordinated by the City of Mercer Island and the Mercer Island Chamber of Commerce in partnership with local consultants L+B Design and Suzanne Zahr. The campaign is funded by the Port of Seattle Economic Development Partnership grant program and the King County Coronavirus Relief Fund Economic Development for Cities program. Through this funding, businesses can participate at no cost to them.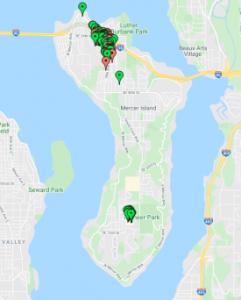 We have entered the Safe Start phase of reopening our businesses.
The Mercer Island interactive map, listing all businesses and directing them to their website with all current information, is your tool to use. (Thank you Fexy Media for creating this tool.)
$270k in Grant Funding for Mercer Island Businesses and Nonprofits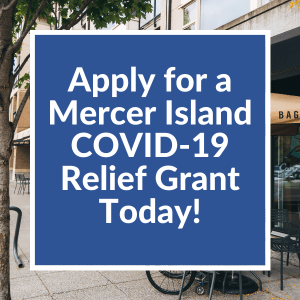 The City of Mercer Island recognizes that the COVID-19 Pandemic has had a significant adverse impact on many of the Island's small businesses and nonprofits. As part of the recovery effort, the City is offering one-time grants to these organizations.The Mercer Island COVID-19 Relief for Small Businesses Grant Program will assist organizations who have been significantly impacted by the COVID-19 Pandemic, including those organizations that were required to modify or close operations per the guidelines outlined in Governor Inslee's Safe Start Washington Plan and other COVID-19 related mandates. With this grant program, we hope Island businesses and nonprofits can remain open, retain/hire employees, and stay in business to continue serving the Mercer Island community. The program is funded entirely by CARES Act federal stimulus funds provided by the U.S. Department of Treasury to the State of Washington.
The application opens Wednesday, October 21, 2020, at 9:00am, and closes Thursday, October 29, 2020, at 5:00pm.
All detail can be found here, including program details, qualifying expenses,and eligibility criteria.
City of Mercer Island Coronavirus Response Website

Please visit the city's website, Let's Talk website regularly to understand how the city is operating and what they are doing to keep our community and businesses informed.