Webinar: Thursday, February 11 | 8:30am - 9:45am
State and local officials are working hard to get the newly available vaccines disseminated to the public as quickly as possible. To do that, they'll need help from employers across the state. During this important discussion, we'll hear from the leaders organizing and planning for mass vaccination of the population, and gain a clear understanding of the business community's role in achieving herd immunity to the Covid-19 virus.
Panel 1: Leaders in the public-private partnership
Chris Gregoire - CEO, Challenge Seattle & Former Washington State Governor
Kevin Johnson - President & CEO, Starbucks
Susan Mullaney - President, Kaiser Permanente Washington
Brad Smith - President, Microsoft
Panel 2: Inside the distribution effort
Jenny Arnold, CEO, Washington State Pharmacy Association
Patty Hayes - Director of Public Health, Seattle and King County
Dr. David Ohlson - CEO, COVID Response Partners
Stephanie Wright Pickett - Partner, K&L Gates
January 21, 2021: City of MI Vaccination Stage Info
The City of Mercer Island has created a COVID-19 vaccination update page detailing the stages of the vaccination process in Washington State. They will keep this updated with information about who is eligible for vaccinations and how to get one. Please visit this page regularly.
January 19, 2021: PPP Loans Now Open to All

Starting today, January 19th, the PPP loan is now open to all through lenders accepting applications. This is part of Round 2 of the $284 billion in funds going to small businesses and some non-profits. Below is more information and links to learn more. Please work with your bank to apply.
Key PPP updates include:
PPP borrowers can set their PPP loan's covered period to be any length between 8 and 24 weeks to best meet their business needs;
PPP loans will cover additional expenses, including operations expenditures, property damage costs, supplier costs, and worker protection expenditures;
The Program's eligibility is expanded to include 501(c)(6)s, housing cooperatives, direct marketing organizations, among other types of organizations;
The PPP provides greater flexibility for seasonal employees;
Certain existing PPP borrowers can request to modify their First Draw PPP Loan amount; and
Certain existing PPP borrowers are now eligible to apply for a Second Draw PPP Loan.
A borrower is generally eligible for a Second Draw PPP Loan if the borrower:
Previously received a First Draw PPP Loan and will or has used the full amount only for authorized uses;
Has no more than 300 employees; and
Can demonstrate at least a 25% reduction in gross receipts between comparable quarters in 2019 and 2020.
The new guidance released includes:
Support Mercer Island Businesses Here!
MInext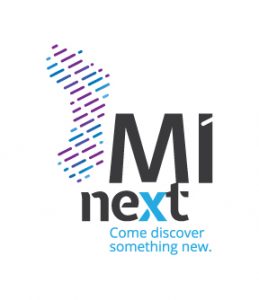 is a new marketing and outreach campaign designed to bring Mercer Island business through the COVID-19 pandemic and strengthen connections between small businesses and Mercer Island residents. What will be your next meal? Your next workout? Your next financial planning session? MInext invites Islanders to discover their next Mercer Island experience while supporting the local businesses that make the Island a great place to live, play, and shop.
The campaign centers on the stories behind the businesses – who the people are, what brought them to the Island, and how their business contributes to the Island's outstanding quality of life. As the COVID-19 pandemic continues to test the strength and resiliency of the community, MInext encourages Islanders to look inward, learn more about the businesses in their own backyard, and give them a boost during this difficult time.
MInext is coordinated by the City of Mercer Island and the Mercer Island Chamber of Commerce in partnership with local consultants L+B Design and Suzanne Zahr. The campaign is funded by the Port of Seattle Economic Development Partnership grant program and the King County Coronavirus Relief Fund Economic Development for Cities program. Through this funding, businesses can participate at no cost to them.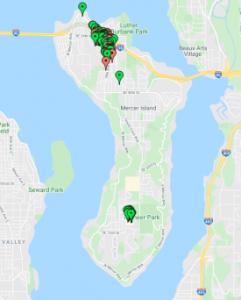 We have entered the Safe Start phase of reopening our businesses.
The Mercer Island interactive map, listing all businesses and directing them to their website with all current information, is your tool to use. (Thank you Fexy Media for creating this tool.)
City of Mercer Island Coronavirus Response Website

Please visit the city's website, Let's Talk website regularly to understand how the city is operating and what they are doing to keep our community and businesses informed.