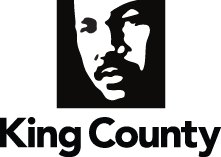 King County, the City of Seattle, the Seattle Metropolitan Chamber of Commerce, and Greater Seattle
Partners are coordinating a regional effort to assess the economic impacts related to COVID-19. This is
the third round of a regional survey, which will help us understand trends in impacts faced by businesses
and non-profits.
Information collected in this survey will help develop economic recovery strategies and quantify
emergency relief programs for small businesses, non-profits, and independent workers throughout the
region. This survey is estimated to take only 20 minutes to complete.
We encourage businesses and non-profit organizations of all sizes, and independent workers throughout
King, Snohomish, or Pierce counties to complete the survey in full. Individual responses will not be
published*, but will be aggregated and analyzed to understand the extent of the economic damages
caused by COVID-19 locally and regionally, and establish trends. Aggregate findings will be published,
and survey participants will receive updates regarding the collected data.
This survey is based closely on previous surveys and will close Friday, January 15, 2021, which is an extended
date from the original closure date of December 23.