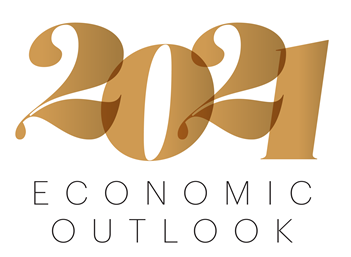 Presenting Sponsor: Kaiser Permanente

Thursday, January 21, 2021 | 8:00 am - 10:00 am
What is the economic outlook for business in 2021? Come find out with the Puget Sound Business Journal.
In this two-hour virtual event, we will bring together top leaders from throughout the Puget Sound region to discuss what they see ahead in 2021 and beyond. The recovery efforts will be front and center, while speakers will identify some of the best opportunities for growth and investment in the future, including a look at the future of artificial intelligence and automated work. This will be a can't-miss event for business leaders looking to plan ahead and be strategic in their decision-making. We will also be revealing and congratulating the new CEOs who assumed their role in 2020.
Speakers
Ana Mari Cauce - President, University of Washington
Spencer Cohen - Principal & Founder, High Peak Analytics
Curtis Ferguson - President, Greater China and Korea, The Coca-Cola Company
Arif Gursel - Global Alliances Manager - Google, Netflix & Executive Director, Pan African Center for Empowerment (PACE)
Chris Mefford - President & CEO, Community Attributes
Ben Minicucci - President, Alaska Airlines
Skylar Olsen - Founder, Reimagine Economics & Principal Economist, Climate Check
Brad Tilden - Board Chair and Chief Executive Officer,Alaska Air Group
...and more to be announced!