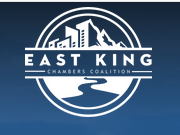 Join the chambers from Bellevue, Bothell Kenmore, Issaquah, Kirkland, Maple Valley, One Redmond, Renton,  Woodinville, Sammamish, Sno Valley and Mercer Island for our 2021 Legislative Breakfast.
Wednesday, January 6th from 7:30 - 9:00 am, Virtual Event
This year, we are proud to welcome Washington's recently re-elected Secretary of State, Kim Wyman, as our keynote speaker.
Following Kim's address we'll be joined by leaders from each of the four corners for an interactive session moderated by award-winning journalist from Q13, Brandi Kruse.
Then choose your own adventure between three panels of legislators focusing on Economic Revitalization, moderated by Former Governor Gary Locke; Transportation, moderated by Renton City Councilmember Ed Prince; and Affordable housing, moderated by Microsoft's Jane Broom.