MInext: Come discover something new

A marketing and outreach campaign designed to bring Mercer Island business through the COVID-19 pandemic and strengthen connections between small businesses and Mercer Island residents.
Learn More
Pandemic Relief Options for Small Businesses

SBA webinars on Round 2 PPP questions and how to get help.
Weds., Feb 3 | 10-11am
Weds., Feb 10 | 2-3pm
Weds., Feb 17 | 10-11am
Weds., Feb 24 | 2-3pm
Learn More
Upcoming Chamber Events & Activities
Webinars, Workshops & More
Seattle Metropolitan Chamber of Commerce Presents: Date: Wed, March 24 | Time: 11:00 am – 12:00 pm | Location: Webinar | $10 Recalibrate: Connect | Reflect is a structured networking event where attendees will have the opportunity to connect with other people who are interested in DEI (diversity, equity, and inclusion) topics while reflecting on…
Learn More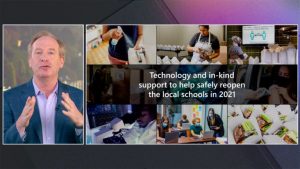 When your business is poised for the next level of success, every detail and minute counts. That's why having the right tech help and tools can be so important when you are trying to grow and expand your business. Wondering what sort of help to look for? We at the Mercer Island Chamber of Commerce encourage you to consider finding tools and hiring help with the following projects.
Learn More
Please support our Platinum Circle Members