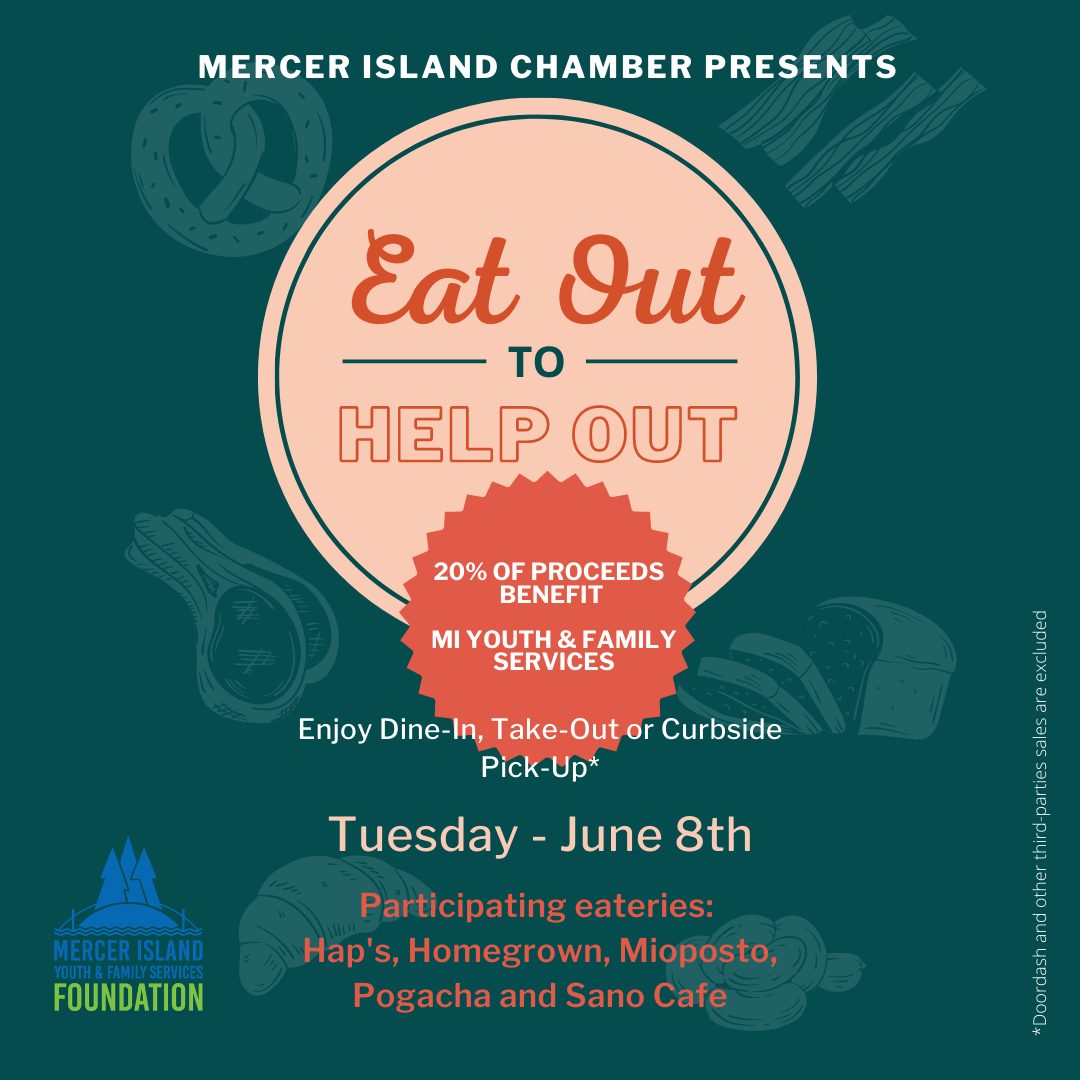 Eat Out to Help Out
Tuesday, June 8th
The Chamber has partnered with the following restaurants for this special event.
Each eatery will donate 20% of their proceeds from June 8th to Mercer Island Youth & Family Services, which is working closely with our community to stabilize those that are struggling mentally or financially.
Participants include:
Hap's Burgers & Taps
Homegrown
Mioposto Pizzeria
Pogacha Restaurant & Bar
Sano Cafe
Support MI Eateries!
Thursday, June 17 | 12 - 1pm

It's really happening... face-to-face networking at Mercerdale Park with lunch from Pagliacci Pizza! Register today and brush up on your networking skills. You'll see some familiar faces and meet new business leaders too. This in-person event is the start to our back-to-normal events the chamber will hold over the summer and into the fall. No charge; just register online and come prepared to connect, collaborate and grow your contacts.
Register Here
Upcoming Chamber Events & Activities
Webinars, Workshops & More
Recent information and guidance regarding Washington State's reopening have created a confusing and at times contradictory compliance landscape for employers. Join speakers from Washington State's Department of Labor & Industries, Division of Occupational Safety and Health (DOSH) and King County Public Health as they review current reopening guidance including: Employer obligations under the new…
Learn More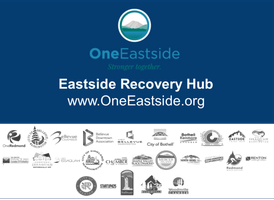 OneEastide – Eastside Recovery Hub OneEastside was formed to respond to the COVID-19 crisis by providing small businesses and non-profits…
Learn More
Please support our Platinum Circle Members